ASTC is the custodian of Australia's Warm-Season Turf Collection which contains 25 different turfgrass species and nearly 200 different turfgrass varieties.
Australia's Warm-Season Turf Collection and Genetic Resource Centre (GRC)
In 2000, a Turf Research program was established and led by Dr Loch at the Queensland Department of Agriculture and Fisheries (DAF) Redlands Research Station. The lifestyle horticulture program was disbanded in 2012 following a machinery of Government change.
Within the turf research program was a "living library" of turfgrasses containing some 200 varieties of warm-season grasses from the USA and Australian ecotypes. The collection also served as a Genetic Resource Centre (GRC) for the purpose of Plant Breeder's Rights (PBR) testing of turfgrasses in Australia.
After the research program was abounded the turf collection was in limbo. In 2015 ASTC negotiated a deal with the DAF to remove and relocate the collection which would be used for education, and research by ASTC.
Considerable effort was required to reselect the appropriate plant material (Aug 2015), terminate the existing Redlands in-ground and tub collections (Oct 2015) and then replant the chosen plant material (Feb 2017). 
The Turf Collection was relocated to a turf farm in Stockleigh, 40 minutes south of Brisbane's CBD. The collection is maintained by ASTC with some funding coming from Turf Australia and limited turf owners/breeders.
The turfgrass collection serves as a GRC to be used (where applicable, adhering to the Plant Breeder's Rights Act 1994 and Australian and United States Patent regulations) for research, multiplication, breeding and as an educational source for the turfgrass industry and general public. 
This is particularly important for the next generation of turf managers and greenkeepers so they can physically see the difference between species and varieties of turf. Such an experience is invaluable to those starting in the turf management industry.
Support for this initiative is provided by Turf Australia.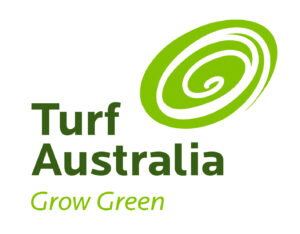 A significant point of difference with the turfgrass collection is its linkage with TurfFinder.com. Turf Finder was developed by ASTC to assist professional turf managers and home owners in selecting the best available turfgrass to meet their needs and how to maintain it. 
Each variety within the turfgrass collection, including commercial and non-commercial varieties, has a label listing its scientific, common and variety name and a quick reference (QR) code specific to each variety. 
The technology allows a visitor to be able to scan a QR code to then be taken directly to the Turf Finder web site which display photos and information about that particular variety. And for commercial varieties, the web site also identifies where the variety can be purchased from across Australia. 
The following turfgrass species reside within the Australian Warm-Season Turf Genetic Resource Centre: 
Contact us to get your project started
No events are currently scheduled.