Turf Finder is an independent turf web site, developed by by Matt Roche, Director of Australian Sports Turf Consultants, to assist home owners and professional turf managers in selecting the best available turf grass variety to meet their needs. Turf Finder provides factual information on commercially available grasses being sold by professional turf producers locally and from across Australia. Turf Finder has been setup to work much like realestae.com.au. The homepage lets your enter your suburb or postcode, with the option of choosing a species of turf to refine your search interest, and then all you need to do is press the FIND button to retrieve available options.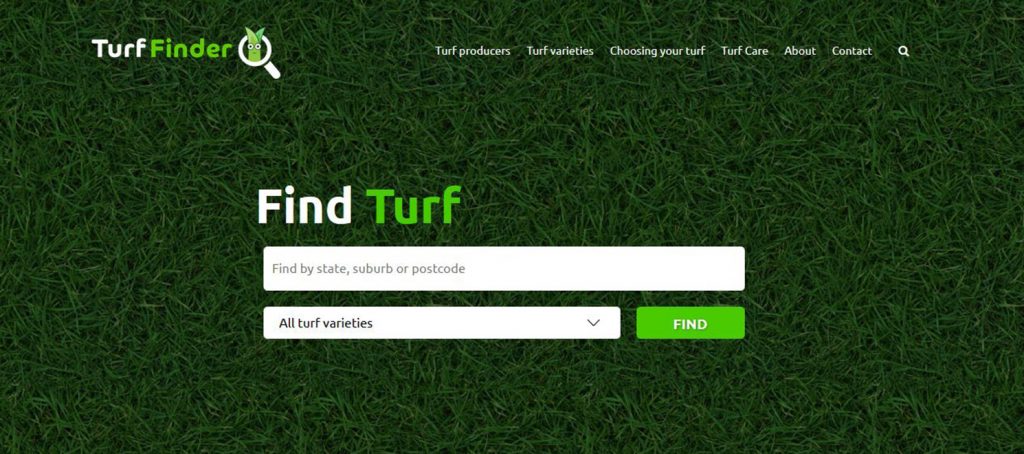 You will then be directed to a secondary page which provides you with a map of professional turf producers located near your search parameters e.g. postcode or suburb. You can then refine your search by limiting the search again and choosing different turf varieties.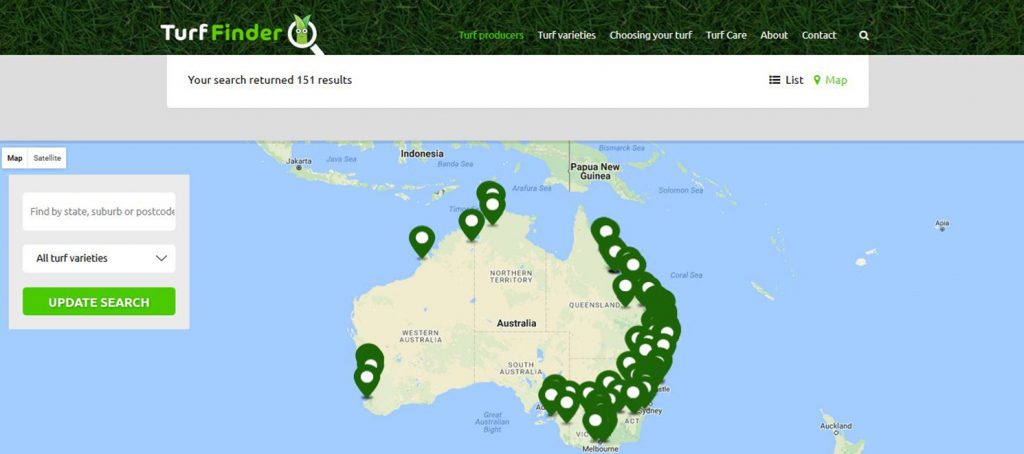 Should you wish to browse through the available turf producers and turf varieties being grown across Australia, you can click on 'Turf producers' and 'Turf varieties' at the top of the page, or for more precise information you can use the search feature located at the top right hand of the screen.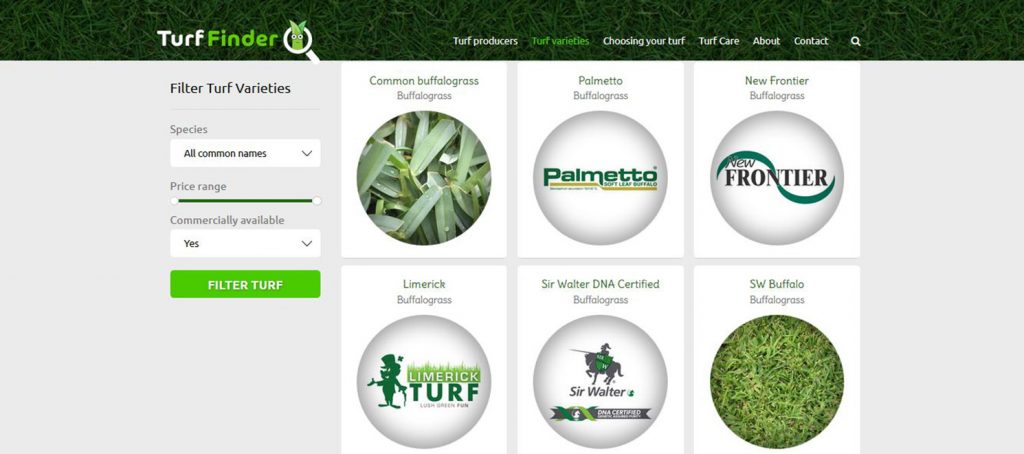 At present there are 151 turf producers from across Australia listed on the web site along with detailed information on 82 commercial varieties of turf grass and 18 experimental varieties (soon) to be released. The purpose of the web site is to help home owners and professional turf managers alike and point yourself in the right direction to allow your to make informed choices on what is being sold by Australian producers. To visit Turf Finder go to
www.TurfFinder.com
or stay up to date with new information displayed via their social media pages: