Helping Turf Education at Grovely TAFE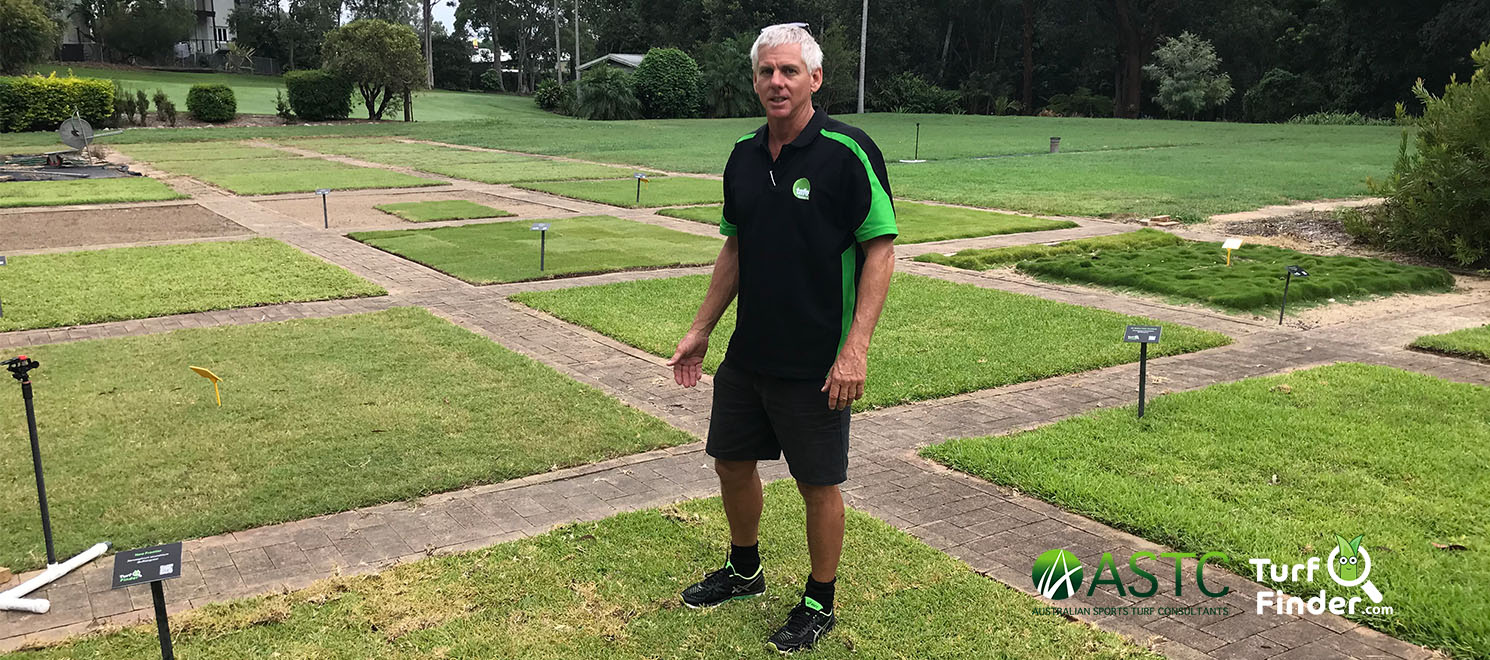 Following recent discussions between Australian Sports Turf Consultants (ASTC) Director Matt Roche and Grovely TAFE Sports Turf Management Teacher John Hagan (pictured) it was time to resurrect the turf plots located at TAFE Queensland's Grovely Campus, Mitchelton QLD. The turf plots have served as an education source for many years for both golf and sports turf apprentices. Matt Roche knows the importance of such a collection, as he is the custodian of
Australia's Warm-Season Turfgrass Collection
which contains over 160 different turfgrasses. His collection is used for Australian research and development, multiplication, breeding and serve as an educational source for persons of the wider turfgrass industry and general public. Until TAFE QLD's recent upgrade of their turf collection, many of the turf plots had been left vacant due to available resources. However, with a boost in turf students and resources, TAFE QLD was happy to seek support from the industry to undertake the latest developments to strengthen their turf program. ASTC liaised with local turf professionals including
Twin View Turf
,
The Bottom Line Turf Supplies
and
All Turf Solutions
to supply a further 5 new turf varieties to the Grovely TAFE turf collection. These included:
Along with the new and improved turf varieties being introduced into the in-ground collection, ASTC also provided 20 turf variety labels which displays each varieties trade name, common name, scientific name and quick reference (QR) code which links each variety to
www.TurfFinder.com
. This will enable the students and visitors alike to learn more about each commercially available turf variety, including the pros and cons of each, and where each variety can be purchased locally and from across Australia. The independent information found on Turf Finder is a significant benefit to the sports turf and parks and gardens apprentices learning about turf. ASTC would like to thank Twin View Turf, The Bottom Line and All Turf Solutions for donating the turf material to Grovely TAFE. For more information on one of Australia's preferred sports turf training providers, please visit
TAFE QLD
.
News update: 27 Mar 2018. For further information please contact ASTC.